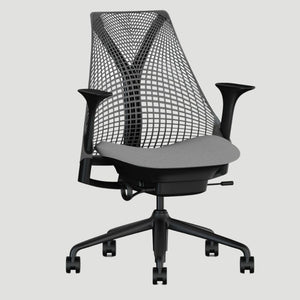 Work Of Art
A chair should be more than a functional piece of furniture in a home or office. It should also be a work of art. A quality chair has to feature a beautiful look that stands out and invites the user. It must establish a trustworthy look showing that the chair is excellent for sitting and that there's no need to worry about pain or anything else when sitting down. At Comfy Chair we make sure that the Pre-Owned chairs feature outstanding styles and different from what you might expect from an average model
Quality Pre-Owned Chairs
Office chair is an important investment, but you need to ensure you have a chair that feels well and provides a good design. At Comfy Chair we conduct quality checks on each of the Pre-Owned chairs we sell. We inspect all chairs to see that they look their best and they will stand up to pressure, stress, and other threats. Each part is tested to see that it fits well and that it comes in the right shape. We want to ensure that whatever Pre-Owned chair you wish to purchase works well and that it feels comfortable.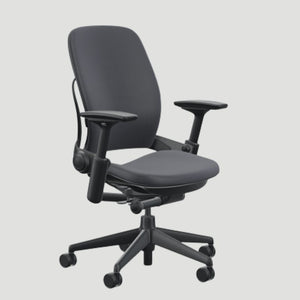 Ergonomic Chairs Are Essential
An essential part of finding a chair involves ensuring you have a chair that feels its best and fits your sitting style well. But what does it mean for a chair to be ergonomic? An ergonomic chair is one that supports the human body. It can work alongside the body's natural curves and positions. It does not force the user to get in uncomfortable spots and angles when trying to use something comfortable. The layout on your chair needs to have a good feeling that isn't hard to manage. The chair should support your position by allowing your arms to stay parallel to the floor. The chair also lets you keep your feet flat on the floor. You won't have to cross your legs or adjust yourself any further to feel your best when sitting down right.
Provide a Healthy Work Space
The problem with some chairs is that they can cause you to feel won and in pain. A chair might harm your body if you don't use it well enough. There's no guarantee that a chair that features armrests, a headrest, and other adjustment features will be any better. You might not use all of those things to control your sitting experience. A chair can cause back pain if you don't use it right. You could struggle to find a sitting position that is comfortable and fits your body well. But the temporary comfort you get will hurt you in the long run. You'll feel back and neck pain all around if you don't sit well. Your wrists might also hurt from them pressing on your desk while using a computer. Having a chair that fits your body and supports a natural position is critical. The Pre-Owned chairs we sell at Comfy Chair feature proper designs that stand out while supporting how well your body feels.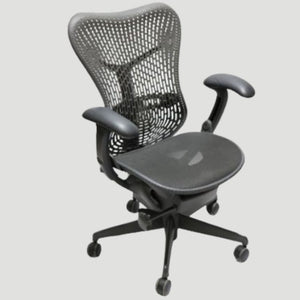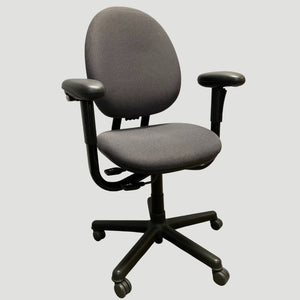 Clearance Announcments
Join our Telegram group for a weekly annoncments of clearance prices. Here is the link to Join https://t.me/comfychairinc (Copy and past it in your browser or look for comfychairinc)
Discount prices range is usually between $20-$80 per chair...Don't miss these opportunities